Date/Time
Date(s) - 07/11/2018
7:00 pm - 8:15 pm ET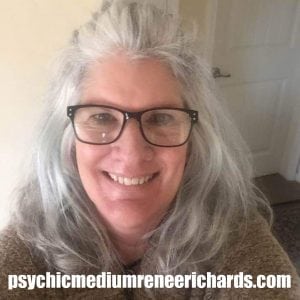 Join us July 11th at 7pm EST for topic discussion/learning with Psychic Medium Renee Richards, host of the Teaching Tuesday show right here on intuitalks!
Renee Richards is an outstanding psychic medium that has brought her gift to the center of her heart, offering sitters the ability to communicate w loved ones that have crossed over through Love and validation.
…but how did she get here? Join us for one hour of discussion on energy work and psychic development! Bring your notepads and be ready to interact as we prepare to open the endless possibilities of learning through Love and validation from the soul.
Category(ies)
Recent Listeners
jennysatori
redgypsee
dragon
bryndur
delph
eleanora
carywhisper
baddenoff
christy-wilkinson
dragonfly
brianc
diane-hamilton
curioustimes
penny-eddy
ravenspirit
yournumberforecast
amber-garner
belle
amy-cavanaugh
cherryl
vicki-johns
jodiwinwood
spiritually-happy
shelbyaesthetic
christine67