Date/Time
Date(s) - 10/24/2018
8:00 pm - 9:00 pm ET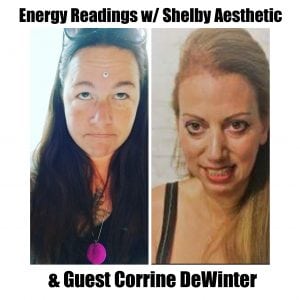 Join us Wednesday, October 24th from 7 to 8:30pm EST. This show is sure to be filled with spooky stories on ghouls, ghosts, and goblins! As an extra treat, the beautiful Purple Plate Lady, published author, and horror fan Corrine DeWinter will be joining us to share some of her personal works as well as her most favorite stories. This is our Halloween Show so bring your scary stories, piqued curiosity, and fun-loving heart with you as we dive into an hour of creepy and supernatural stories, followed by LIVE on-air readings!
Category(ies)
Recent Listeners
shelbyaesthetic
supernaturalradio
jazz
mediumreneerichards
kathleen
spiritually-happy
sherri15
jennysatori
jackie-nap
diane-hamilton
diane-brighton
spiritchaser6