Date/Time
Date(s) - 10/03/2018
7:00 pm - 8:30 pm ET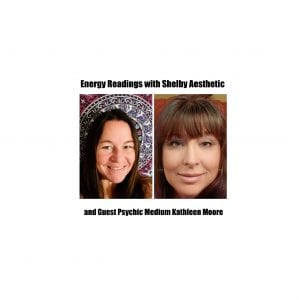 Join us October 3rd, 2018 at 7pm EST with guest Psychic Medium Kathleen Moore! With over 3 decades of experience, Kathleen is a veteran in the field of psychic mediumship! She shines light on the world by helping others to make connections with loved ones on the other side and offering clients validating information from Spirit for their life path.
We will be discussing various topics such as: using different crystals for spiritual work (meditation, clearing, connecting, divination), juggling life as a psychic, wife, mother and the importance of meditation with some helpful hints on connecting IN. Kathleen's "There Is Enough For Everyone" attitude adds to her unique and generous outlook on life and the importance of helping and giving to all. Please be prepared to interact as we will be taking calls LIVE after the discussion for psychic medium questions
Category(ies)
Recent Listeners
shelbyaesthetic
supernaturalradio
diane-hamilton
mediumreneerichards
jackie-nap
booboo714
andrea
kathleen-moore
jennysatori
sherri15
amber-garner
kathleen
brianc
tiffany-sweet
christy-wilkinson
jero
diane-brighton
connies
spiritually-happy